The Situation
IT teams are looking for ways to accelerate the time to value of their investment in SplunkⓇ, so they can meet the growing demands of their organization. Windward has responded by accelerating the release of its new Managed Platform Services practice and our new Rapid Health Check to help IT leaders who are making courageous decisions better align costs to value.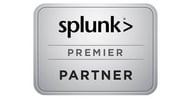 What is the Rapid Health Check©?
Windward's Rapid Health Check is an in-depth review of your SplunkⓇ installation with the objective of improving your time to value and finding key opportunities to get the most out of this platform. This offering leverages the strengths of our managed platform services team and their deep in-product experience so you can realize the strategic value of your ITSM, data analytics and AIOps platforms. Your systems are part of a larger ecosystem to assure your digital and IT services. It is critical that they are aligned, effective and efficient in support of your IT Operations.
Who is the Rapid Health Check© for?
The Rapid Health Check© is designed for organizations with a current SplunkⓇ installation who are interested in senior expertise to close their skills gap and accelerate value realization from their investment.
Benefits of Windward's Rapid Health Check©
Windward is the only company that is platform-agnostic and has deep experience across the full lifecycle of the SplunkⓇ platform. And while we are product-agnostic, we are partner-friendly with a long-standing relationship with this provider. We have real-time access so we can eliminate communication delays. The combination of our deep technical chops, direct partner relationships and over 20 years helping to scale IT Operations at the largest companies in the world give us a unique perspective and ability to deliver immediate value for your organization.
We will accelerate your value from SplunkⓇ For free. No strings attached.
You'll receive an assessment leveraging Windward's best practices and proven processes to:
Align costs to results
Measure your results and ability to manage to SLAs
Free up your staff to focus on strategic projects
Focus on innovation and improving value realization
Tap into a broader expertise for complex solutions
Enhance security and compliance
Access and deploy new technologies faster
How does the Rapid Health Check© work?
When you partner with Windward you get access to all of our deep industry expertise in this platform. As the only product-agnostic provider in the market you also get an objective assessment of the strengths and weaknesses within your current deployment, quickly.
Step 1 – You have a discovery meeting with your Windward Consultant to discuss your current infrastructure and which tool you would like to include in the Health Check
Step 2 – Your Windward Consultant books a discovery meeting with you and your team of platform subject matter experts
Step 3 – Your team of hand-selected subject matter experts completes a rapid assessment of your installation to find opportunities to accelerate value and optimize costs
Step 4 – You get an assessment that outlines a solution that will optimize your costs, accelerate value and increase security
How much does the Rapid Health Check© cost?
Windward is going all in on supporting IT leaders who are making courageous choices during times. As such, the Rapid Health Check© is a free offering that is designed to accelerate value for you and your IT team.
How do I get the Rapid Health Check©?
Simply fill out the form to request your discovery meeting and your Windward Consultant will reach out to schedule.